ㅤㅤㅤArtwork by Azra/tecchen
---
FAFROTSKY
ARTIST ✧ LIVE2D MODELER
---
I'm Faf! I do art and Live2D Rigging.
I also stream my work (and game a little) on Twitch!
Commissions Status: Selective for 2023
---
---
PROFILE
Name: Yu Ling / 玉玲 ✧ Aliases: Fafrotsky / Faf / Fafuu ✧ Age: 20↑ ✧ Pronouns: Any
"Just call me Faf!"
REFERENCE ART
All Artwork on this page is self-made.
---
ART GALLERY
FANART
Use the hashtag #FafArt for fanart if you'd like me to see your art on Twitter!
DM me if you'd like me to add (or remove!) your fanart here, the images should link back to you!
Thank you for drawing me, I'll treasure your artworks by putting them here and on stream!! (´。• ω •。`)♡
---
COMMISSIONED ART
Personal Commissions
Group / Friend Commissions
Nakama group commission from Marky! - Nakama Fell In love, So we Cozy Cave!
Artist: Marky
Fanart Guidelines
TWITTER INFO
Fanart Tag: #FafArt
NSFW Fanart Tag: #FafMaterial
**Twitter Handle: ** @Fafrotsky
OK to tag on Twitter? Tagging is OK so long as the work is SFW
~ Faf will check the Fanart Tags at their own pace! ~
RISQUE / LEWD / NSFW RULES
Do not put NSFW artwork in the regular Fanart tag, please keep NSFW artwork contained to #FafMaterial
Revealing Clothing is Allowed (for SFW works like summer outfits)
Lewd/NSFW is Allowed (No Hardcore/Extreme NSFW)
Lewd/NSFW art of Faf with other characters is Disallowed
~ While Faf's stance on NSFW artwork is neutral, please keep try to keep things classy, don't take it as an invitation to be weird!!
Some works may not be interacted with to keep the TL clean, especially if it's way too spicy, please understand! ~
ON GENDER PRESENTATION & BODY TYPE
Note: Faf is NB (any pronouns) and presents as slightly masc leaning
Gender Swapping / Altered Gender Presentation is Allowed
Crossdressing is Allowed
Minor changes to body type is Allowed
ADDITIONAL NOTES
Do not draw Faf in any hateful, discriminatory, or distasteful context
Do not draw Faf with any fetishistic themes (or anything suspect in general)
Spoiler and add content warnings to works with themes of horror, gore, and/or extremely graphic violence
Art with Faf interacting with others allowed so long as it is in a friendly context, no NSFW or Violent interactions please
For further questions, you may ask in Faf's personal Discord or the IDLost (friend group) Discord in Faf's Channel
FANART USAGE
Fanarts posted publicly will be considered as gift art and may be used on social media (in icons/schedules/etc.) & in content (as thumbnails/featured fanart) and will be given proper credit if used
Artists of the fanart may request to disallow such usage upon request
VTUBER RESOURCES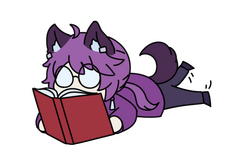 These guides/resources will be continuously updated periodically based on the interest and support of those that come across them and my free time/availability.
---
VTUBER RESOURCES
This is a resource aggregation project that collects and organizes all the resources that I happen to come across!
---
FAF'S RESOURCES
These are resources that I have written/created myself!
This is a 50 page in-depth and organized guide is written specifically for:
1) Those that are looking to commission a Live2D model for VTubing
2) Artists that need guidance in drawing and separating parts for Live2D models
If you enjoyed the guide or found it to be useful, do consider supporting me by:
✧ Sharing the guide by retweeting this post on Twitter and recommending it to those in need of guidance!
✧Checking out my Twitch, Youtube, Twitter, and/or supporting me on Ko-Fi!
---
This is a simple checklist / workflow suggestion for Live2D Rigging VTuber Models:
✧ You can make a copy and edit it to fit your workflow
✧ You can send this to your Live2D model artist to run through and do a quick PSD check
✧ If you're new to Live2D, you can use this as a guide on what to work on next when rigging
This is my Ko-fi page!
✧ Find assets that I've made in the shop!
✧ Assets are Free/PWYW!
✧ Read the description in the asset pages for terms of use
✧ You may also support me here by sending me a coffee!
✧ (May consider opening up Ko-fi memberships in the future? Brainstorming perks atm!)
COMMISSIONS HOME
Status: Selective for 2023
I'm currently focusing on waitlisted clients and my personal model at the moment, but I am open to any 2023 rigging inquiries.
Please read through my TOS and Process & FAQ pages before sending an inquiry.
Commission Benefits
Rigging / Art Experience
✧ 3 Years of Rigging Experience
✧ 70+ Completed Models
✧ Can guide artist on cutting
✧ Can handle the cutting / edits if the artist is unavailable
Guaranteed Delivery Date
✧ File delivery always guaranteed by agreed-upon hard deadline
✧ Can work on commission ahead of schedule if time allows
✧ Heads up given for expected delays
Communication & Office Hours
✧ Dedicated office hours
✧ Clients may expect a response within 24 hours
Public Schedule
✧ Public Schedule available for easy commissions status checking
✧ Schedule is always up to date
Backup Files
✧ Files are backed up on both physical & cloud drive for emergencies
✧ Cloud backups are always in sync
---
The info on this site mainly pertains to my Live2D work. To see my additional offerings, please refer to my VGen page.
TERMS OF SERVICE
⚠️NOTICE ⚠️
** Please read through my TOS, Schedule, Pricing, and Processes pages before sending an inquiry or application.
I do NOT respond to inquiries that fail to acknowledge my TOS and basic commission information.**
---
By commissioning me, the client agrees to abide by these terms.
Not following TOS & not taking the time to understand my process may result in dropping the commission, the refusal to continue doing business with the client, and, depending on the severity, the potential blacklisting of the client.
[CREDIT] Do NOT claim my work as your own or leave my work uncredited. Please credit me as 'Fafrotsky' for my works (works being artwork, rigging, or any other product from my services) that are actively being used. Clickable links are preferred as opposed to just listing names. On Twitter, the client can credit me as '@Fafrotsky', on Twitch panels, use Markdown and link to either my website or twitter profile.

[REDISTRIBUTION] Do not reproduce or redistribute my work.

[INTENT/PURPOSE] The client must state their intent for any commissioned works. The work must not be used for any other purpose unless discussed and agreed upon beforehand. Example purposes would include: Livestreaming, Videos, Promotional Material on social media, Social Media icon/avatar/header usage, etc. I prohibit usage of any of my works in any NFT/blockchain related technologies or AI learning/sampling/training.

**[PERSONAL/COMMERCIAL USE] ** Do not use personal use work for commercial activities. Personal/Commercial use for artwork will be determined and negotiated upon by a case-by-case basis upon applying and reviewing the purpose of the commissioned work.

[CLIENT RESPONSIBILITY] The client is responsible for providing any vital information pertaining to the request such as: Providing an Acceptable PSD, Stating a Deadline, Providing Image/Textual References, etc.

[SLOTS] The client also must understand that the deadline/slot is not agreed upon until slot confirmation. I highly recommend against announcing a debut/reveal date without confirming a slot or consulting with me first.

[SHOWCASING/PRIVACY] I reserve the right to showcase the commissioned work on my social media & portfolios and to use the work as future samples for commissions. Commissioned work can be requested to be private for a fee. Commissioned model work requested to be private will not be posted on social media or anywhere public until debut.

[SERVICE REFUSAL] I reserve the right to decline or cancel a request at any time if I find the request to be questionable, find the client's behavior, communication experience, and/or credibility to be questionable or intolerable.

[REFUND POLICY] Refunds will not be available for completed works. In the case of refunds for in-progress works, partial refund are available with pricing based on how much work has already been completed. Any refund or cancellation must be discussed. Unfair chargebacks (no communication/discussion beforehand) will result in the client being outright blacklisted.
Live2D Specific Terms & Info
[COMMERCIAL USE FOR LIVE2D WORK] The clients holds commercial rights to using the model in Livestreams, Recorded Content, and Social Media usage. Clients are free to contact me if further clarification is needed on usage/commercial rights. For any Live2D work, the fee for commercial use is included in the commission.

[PSD MODIFICATION] I reserve the right to modify the PSD to make the model art suitable for rigging.

[REVISIONS POLICY] The client may request for revisions. Major revisions are limited up to 2 times. Major revisions include any changes to the model that require significant rerigging. More edits will come at a fee with the cost depending on how much work needs to be done. I will notify the client if the request for adjustment is major. There is no fee for minor edits, adjustments, or mistakes on my part (texture errors, misalignment at certain angles, clipping errors, physics/animation errors).

[REVISION PERIOD] Once the work is deemed as complete the model file will be delivered to the client. The client will be given 2 weeks to test the model and suggest final adjustments/corrections. Further adjustments outside this period will be considered but not be prioritized and may come at a fee. Mistakes on my part will still be corrected without a fee.

[PROJECT FILE HANDLING] For the sake of keeping the integrity of my work, I will not be able to provide my project file (.cmo3) to the client.

[EDITING OTHERS' PROJECT FILES] I typically do not do editing work on models rigged by other Live2D modelers. Unless the original rigger has provided permission to edit a work, I will decline to work with such models.
Payment
My commission pricing is based on USD (United States dollar).

I prefer to take payments through PayPal invoice.

I can take payments fully upfront or in parts: 50% down payment upon agreement, 50% on completed delivery.

Commissions may also be paid for in steps/segments, i.e.: Sketch > Lineart > Color OR Rigging > Extra Toggles and/or Movement.

If a client is selected, I will send them an estimated price breakdown of their commission.

DO NOT prematurely send payment through any monetary means (Twitch Subs/Bits, Ko-Fi, Tips, etc.).

The payment request/invoice will be sent via Paypal to the client's email when the details of the commission are sorted out.

Once the payment is confirmed, the client's slot will be locked in.

If the client appreciates my service and would like to send a tip, the Paypal invoice has tipping enabled. I also have a Ko-fi page! Tips are very much appreciated!
Turnout
Accepted clients will be set up in a queue. Queue position depends on requested deadlines, available slots, and model art readiness.

General queue time is 2-3+ months.

I will notify clients when I begin to work on their commission.

Upon start, commissions take about 2-3 weeks to complete. Please set aside additional time to make space for testing and corrections!

A rush order may be negotiated upon which will incur a fee (price depends on time given).

Some pieces may take longer depending on my busyness / complexity / necessary adjustments on my end or the model artist's end.

I will contact clients if there will be expected delays.

Clients are welcome to contact me if they would like to check in on progress/scheduling. My public schedule is always available for those that want to check for progress without contacting me.

For a detailed breakdown of my commissions process, refer to the "Process & FAQ" page after reading through my terms.
TOS Last Updated August 2022
---
Understand that you must abide by my TOS and acknowledge the info in this page and following pages to commission me.
PRICING / QUOTE CALCULATOR
Use this calculator to view pricing & to obtain a rough price estimate.
Note that this calculator mainly factors in base pricing and starting additional costs, plan accordingly.NOTE: The calculator's code recently updated and formatting is now scuffed, I'll be redoing the calculators separately by type of service soon.
If the calculator fails to load/embed, try: waiting for the calculator to load in 1-5 minutes or refreshing the page periodically.
Alternatively try this direct link. If all else fails, fell free to let me know if the calculator is down.
Additional Item Details
These items are separate from the base price of rigging due to the additional work they take to rig, as well as the difference in simplicity/complexity for each item across different models. Visual examples for some items available, click on the item link to view.
| Item | Description |
| --- | --- |
| Animal Ears | Animal ears will be rigged to head turns and have physics. Ears will be linked to eyebrow movement by default. Idle twitching available upon request. |
| Tail | Tail wag based on breathing movement. Custom tail animation (specific movements and/or variation in tail speeds) will cost more. |
| Wings | Wings will be rigged to body turns and have physics. Price and movement dependent on complexity. |
| Horns | Horns will be rigged to head turns. Extra care will be taken to give depth/shape to the horns. Price and movement dependent on complexity. |
| Eye Physics | Eye blinking will cause eye features to bounce based on physics: Lashes, Pupils, Highlights, etc. |
| Model Gimmicks | Any miscellaneous model ideas/gimmics that the client has requested. Price and movement dependent on complexity. |
| Additional Outfits | Additional model outfits. Price and movement dependent on complexity. |
| Tongue In/Out | Trackable tongue in/out movement. Can only be tracked in VTS using an iOS device with FaceID. |
| MouthX | Trackable lips left/right movement. Can only be tracked in VTS using an iOS device with FaceID. |
| Cheek Puff | Trackable cheek puff movement. Can only be tracked in VTS using an iOS device with FaceID. |
| VBridger Mouth Rigging | Model will be rigged for VBridger usage: [App Page Here]. VBridger adds more tracking parameters to VTube Studio for detailed facial (primarily mouth) movement. Must have VBridger app (DLC not required) and must meet system requirements. Consider joining the VBridger Discord for more resources and information. |
Static Toggles
Toggles a singular change in the expression or appearance of a model by switching the model's parameters to another state/keyform. Use Static Toggles for a simple change in expression or appearance.Simple static toggles that involve changing the visibility of objects will cost less.
Example of Simple Static Toggles: Showing/Hiding layers to change outfits or poses or having a simple expression change such as blushing or eyes with no highlights. Sticker-Type toggles, such as hearts or sparkles appearing in front of the model. Shapes in the model's eyes (heart eyes, sparkle eyes, etc.). Shapes in the toggles can be animated/linked to breathing for a simple idle animation.**Complicated static toggles that require additional rigging may cost more. **
Example of complex static toggles: Pose changes with a smooth transition will be complex, a simple pose change would involve an easy fade in/out transition between the original and toggled pose. A complex smooth transition would require more work with additional rigging and more in-between keys to emulate seamless movement. Toggles that involve trackable parameters, such as the mouth. If given a different mouth set for an expression and the client wishes for that alternate mouth to move, that mouth will have to be rigged in addition to the default mouth provided so it can open/close and have other shapes.
Animated Toggles
VTuber model animations generally play a short sequence involving multiple parameters to perform an action/expression. Use Animations for complex expressions, movements, or transformation sequences. Looping animations can be made to create idle movement. VTube Studio allows for an idle animation to play/switch to when tracking is lost.Example Standard Animations: Facial expression sequence, Hand Wave, Eating/Drinking, Complex Transformation Sequence/Outfit Transition, etc.Example Idle Animations: Crying, Sleeping, Sweating, Spinning Objects, Clocks/Watches, Effects (Magical Circle, RGB Effect, Flames, Water, Electric, Particles), Frame-by-Frame/Hand Drawn Animated Assets, etc.Animation Limitations:
VTube Studio only allows for one idle animation to be set to the model at a time, this may affect how multiple looping animations are handled.
PROCESS & FAQ
Commission Process
Step 1: Read my TOS and agree to the terms
Please read through the TOS thoroughly, breach of TOS will result in the refusal to do business with the client and potential blacklisting.
Step 2: Read the rest of the information on my site: check my Prices, Schedule, Process/FAQ, Portfolio
Determine if the information presented fits your budget, schedule, and style. Have a deadline for model delivery in mind, remember to consider that testing/revisions will be done after the model is delivered as well.
Step 3: Have a ready to rig PSD on hand. Alternatively, have designs/WIPs to share
If you are in the early stages of the model making process, it'll be difficult to gauge interest and ability to rig your model, though you are still free to apply and share your design, designated model artist, and/or WIP model art screenshots. For a better likelihood of being selected, I recommend referring to this guide first and sharing it with your artist. Model art that has proper art separation/void filling is highly preferred.
As of now I do not offer doing model art for Live2D, I am considering opening extremely limited slots in the future to mutuals, returning clients, or highly appealing designs.
Step 4: Apply through the form on the Commissions Home Page when public commissions open
Keep an eye out on my twitter for public commissions opening announcements & updates.If my public commissions are closed, the link to the form will not be present, it will be replaced with a form for inquiries. Inquiries for future commissions/projects are still welcome (though I will be more selective and slots may not be as readily available), Read through the Inquiries section to learn more.
Step 5: Wait for the public commissions applications to close, check for acceptance
Once my commissions officially close, I will put an announcement tweet out on twitter. Check your DMs to see if you are accepted, I do not send personal rejection messages for my public commissions openings.If you are accepted, I will notify you through Twitter DMs (or preferred method of contact). I'll provide a rough price estimate, let you know if I will need any additional PSD revisions or further breakdown of details, and list your set work dates (estimated time that I will work on and complete your model).
Step 6: If the model PSD requires more cutting & separation:
I will move forward with the commisison so long as the client agrees with following through the possible options:A. I will do the cutting at a charge. This option will give me more control over how I want the model cut/separate for my rigging process. This will take some time (1-2 days upon start) but is likely to be be quicker than the back-and-forth time that B may potentially take. Payment is included in the rigging invoice.B. I will provide the artist a personalized cutting guide (overlaid on the PSD) at a lesser charge (writing notes still takes work/time). This option may save on cost (if the artist includes revisions as part of their commissions) and can preserve the style of the original model artist but may run the risk going off schedule. The artist may be busy or may not closely follow the cutting guides as intended, thus leading to some time being spent on going back-and-forth. Payment is separate from & done BEFORE the rigging invoice.
Step 7: Confirm your commission slot
Once pricing, scheduling, and additional arrangements have been agreed upon, I will slot you in the schedule. I will not ask for payment immediately since scheduling can fluctuate. Payment is usually prompted a week to a month before I start work on your commission.
Step 7: Payment confirmation
I will prompt for payment when your slot nears the active queue. If you have decided to change your mind about a commission or need more time, please have the decency to tell me ASAP, doing so at your earliest convenience is preferable but better late than never, I don't bite! However, complete failure to communicate at this stage may lead to me dropping your slot.
Step 8: Rigging in progress!
Once payment is confirmed, I will put your commission in the active queue and begin work on your model shortly! If your commission isn't private, I may stream myself working on your model on twitch! You are more than welcome to drop in and give feedback (or just lurk)!
Step 9: Model Delivery & Review Phase
The model will be delivered before or at the requested deadline when the majority of the model is complete. I will upload the files to a Google Drive link for you to download. When the model is delivered, the review/revision period will begin, this usually takes 1-2 weeks.It's likely that there will be errors in the model that require fixing. I will typically spend a week after model completion to briefly check for any mistakes. Understand that during this phase, the client is encouraged to provide feedback whether it be corrections or minor preferential adjustments. I also recommend checking in with the artist to ensure that layers are properly clipped/rigged as intended.Additional items and/or major revisions (to rigging/PSD setup) may be requested at a charge at this time if you would like to add more (extended head turn angles, expressions, tracking parameters, etc.) to your model.
Step 10: Completion
Once revisions/corrections are made to satisfactory levels, the commission & review period will be considered as complete! Further revisions months past completion will come at a charge (unless there is a critical mistake made on my part).
Post Delivery File Handling
Model files will always be kept up on Google Drive for the client to redownload if needed.
The project file will be backed up on a hard drive & cloud storage (via Sync) monthly.
---
Commissions FAQ
- Are you open? How do I commission you? Can I ask you a question?
Read through this entire page!- What are your prices for rigging? / May I inquire about a quote?
See the pricing page for a rough estimate. I do not offer quotes through inquiries unless I am interested in the project. The price of rigging is determined through a case-by-case basis, it is highly dependent on how much rigging work needs to be done.- Can I have a slot / waitlist slot? / Can I make a reservation?
My commissions are not first come, first serve, but you may apply for a slot / waitlist slot through the form if I am open for commissions. Check the above section for reservations.- How do you handle head angle range?
I try to push head angles as far as I can (while avoiding excessive warping) with the given layers in the model art's PSD. If the client would like to push head angles further, I will have to either edit the PSD myself or request for the client's artist to draw in more parts (and possibly headturn guides). The adjustment might come at a charge depending on the work required.- Why haven't you responded to my DM?
Try again, I may have missed it, you can also try @-ing me on Twitter. Though *** I will deliberately ignore vague DMs going "Hello/Hey/Hi," "Are you open?," "I have a question" (followed by no question), as well as DMs where it is it obvious that the inquirer hasn't carefully read through this site.***- How long will it take for you to reply to an inquiry?
It depends on how busy I am, give it a few days to a week.- Do you take returning clients?
It is possible for returning clients to come back to upgrade certain aspects of their model, this includes:
Base model editing, added body parts (i.e. you requested your artist to add legs to a halfbody model & want it rigged), alternate outfits, additional expressions/animations/assets.I try my best to take in returning client requests, however it is highly recommended to reach out to me early if you have plans to avoid scheduling issues. Returning clients are free to contact me through DMs for inquiries or future updates.- How fast are your rush orders and how much do you charge for them?
If scheduling permits, I will pause my active commission and work on your order immediately. How fast depends on my current schedule and what is negotiated upon. The charge is dependent on the urgency of the commission with the rate starting at 1.5%.- I have a crazy idea, do you do experimental requests?
I may be open to experimental rigging work so long as the client understands that the final outcome may take extra time and may not fully reflect the initial idea.- Are you open to doing different art styles? / Do you only do anime styled models?
For art: I prefer to draw in my own style. For rigging: I am open to all art styles so long as the PSD is properly set up.- Are there requests that you outright won't take?
I do not take requests where the model art has been traced and/or the design is / has been suspected of heavily referencing existing designs from other characters / IPs or VTubers. Suggestive / risqué models may be considered on an individual basis.
INQUIRIES
Inquiry Form
For any serious inquiries, please review my TOS, Pricing, and Process & FAQ pages, then fill out the Inquiries Form below. Alternatively you may e-mail me using the following template below the Inquiries Form button.
---
Inquiry Message Template
Be sure to review my TOS & Commissions Process Pages.
Inquiries that do not follow the template below are less likely to receive a response.
Name:

Methods of Contact:

Your Content: (Gaming, Drawing, Singing, VA Work, ASMR, Just Chatting/Zatsudan, commentary, etc.)

Preferred Deadline: (Your preferred deadline)

Latest Deadline: (The latest deadline you can work with)

Rigging Budget: (List a budget range, be sure to refer to my prices page first)

Model Design/Reference image: (If not available, list potential character design artists)

Model Artist: (If not confirmed, list potential model artists)

Extent of rigging: Simple/Scuffed Model, Waist Up Model, or Full Body Model

Briefly Describe: Additional items & Specific model gimmicks/expressions/animations

A link to your PSD through Google Drive or Dropbox (If the Model Art / PSD isn't ready, please provide an estimated completion date of the Model Art.

Additional Information: (Any other details that you would like to mention about your request/project)
- Fill out the template to the best of your abilities, it's fine if some things haven't been figured out yet.
- The PSD is not required but will help with selection and determining if the request is within budget.
- The template does not have to apply for unique project pitches.
---
VGen
I am also available on VGen for those who prefer VGen as a commissions platform. I offer animation and emote work in addition to my standard rigging commissions on VGen, though art must be provided as per usual for animated work.
---
Unique Projects / Opportunities
For unique projects / opportunities, contact me through my business email: fafrotskyvt@gmail.com

Please provide a project briefing, budget, and tentative deadlines and any additional vital information.
---
Post-Inquiry Response
I usually respond to inquiries within a week (two weeks at latest if busy).

I will let the potential client know if I am interested or able to do the project or need further information.

Note that interest in the project does not equate to locking in a slot.

Once details regarding the commission / project are further ironed out and agreed upon, I will confirm a slot / waitlist with the client. Officially confirmed slots will appear on my schedule.
PORTFOLIO & CLIENTS
Recent Clients
Click on each icon to refer to the VTuber's showcase. (Some may be unavailable/yet to be uploaded.)
In order from newest models (halfbody & up) at the top left to oldest at the bottom right.
---
Work History
List of all completed model commissions, some links are lost due to rebranding/retirement.
2022
2021
2020
ART COMMISSIONS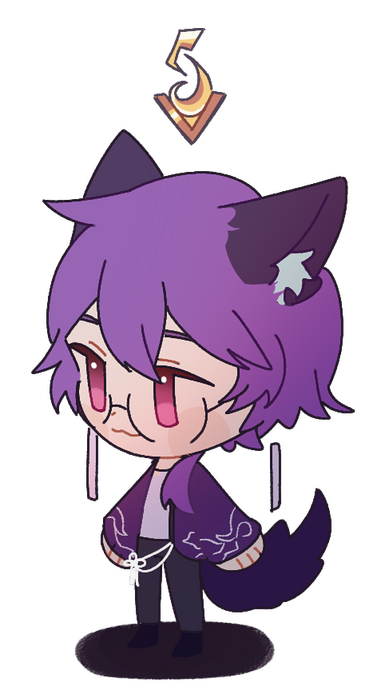 WIP
CONTACT
Office Hours
Weekdays: 8PM - 4AM CST
✧ Office hours are prioritized to clients
✧ Clients may expect a response within 24 hours
✧ Clients may reach out to me via e-mail, Twitter DMs, or Discord DMs
---
E-mail for Business Purposes
E-mail: fafrotskyvt@gmail.com
✧ This e-mail is strictly used for business/commission purposes
✧ Expect a response within a week of sending
---
⚠️ - Read before Contacting- ⚠️
Please read the TOS & additional information on the commissions home page before contacting me about a commission.

I do not respond to inquiries that fail to acknowledge my TOS and basic commission information.

My Twitter DMs may be open but only for mutuals/acquaintances & business related purposes, please do not engage in small talk in my DMs.

I prefer messages that are direct & don't beat around the bush, make your intent clear! Unclear/vague messages may not be responded to.

My communications can get busy and I have to prioritize active commissions, I may miss some messages or tend to forget to reply at times.

If things are urgent & you need a response, please communicate it in your message (or resend your message if you think I missed it).

Please use common sense and respect my personal space/boundaries, especially if we are not mutuals or well acquainted yet!

I limit direct communication as a means to set my boundaries and priorities. If you want a place to do small talk and hang out, please refer to my Discord Server below.
---
Perks of joining:
Hang out! - Just vibe with everyone in the server. I try to pop in when I'm not busy!

Opt in roles - No spam/unwanted pings from @everyone, you get to choose your alerts!

Announcements & Live Alert Pings - Channel dedicated to pinging alerts for streams & announcements!

Suggestions Box - Share your suggestions for my streams/content in this channel!

Events - I do open games & host productivity/working streams/watch parties every now and then.

Art - Lots of us here do the art thing! Share your works in the art channel!

Live2D Study Room - Channel dedicated to anything Live2D! We generally put Live2D discussion/questions, inspiration, art & rigging guides, tips, references & more here!
Please read and follow the rules of the server.

Additionally, please do not add or contact me on Discord about commissions.
---